Friday Lunch Lectures
General Gratien Maire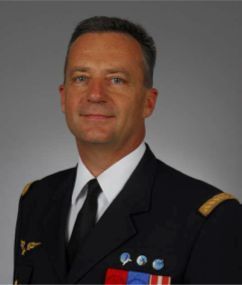 General Gratien Maire was born in 1957 in Chaumont (France). A graduate of the 1978 class of the French Air Force Academy, he gained his fighter pilot licence in 1981. His career has brought him to fly on Mirage III R and RD, Mirage F1 CR and Alpha Jets, and fly in over 87 missions. Between 1988 and 1993, he was a teaching officer in the Air Force Academies in Tours and Salon de Provence. After following the classes of the US Air Force in Montgomery (USA), he was Deputy Head of the Office for International Relations for the Air Force. He has served as Attaché for Defence to the French Embassies in Canada and the USA, as well as adjoint for the Air Force in the Prime Minister's Cabinet. Between 2012 and 2014, General Maire was deputy Chief of Staff for International Relations for the French Armed Forces. Since february 2014, he occupies the position of Deputy Chief of Staff of the French Army. General Gratien Maire is the father of three children, and is an Officer of the Legion d'Honneur, Commander of the National Order of Merit, and has been awarded the Cross for Military Valour and the Cross of the Combattant.
Mr. Philippe de Lagune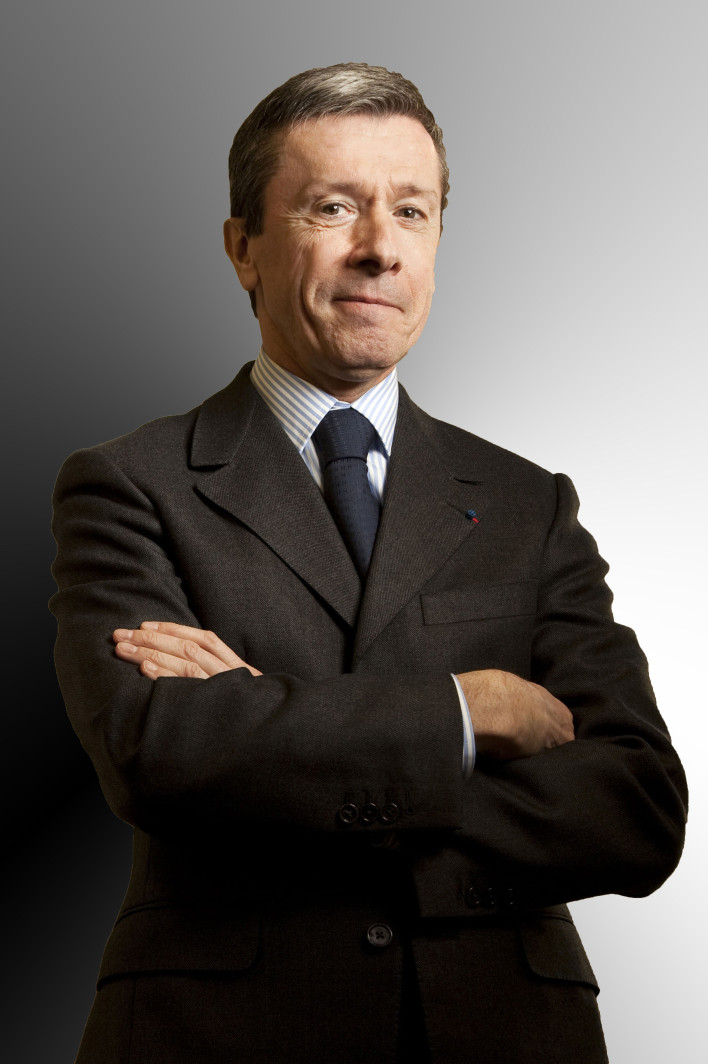 Philippe de Lagune is the Safety and Ethics Director of Eurotunnel SA. He previously held the post of French Safety Coordinator for the London 2012 Olympic Games. Philippe de Lagune holds a Masters degree in Law and was called to the Bar in Paris where he worked as a Barrister from 1972-1976. He was subsequently appointed Chef de Cabinet to the Director of the Judicial Police based at the Quai des Orfèvres, where he was principally responsible for the organisation and safety of international conferences, official visits and the safety of transport for the French President. Having been Technical Advisor to Nicolas Sarkozy, whilst he was Minister for the Interior, Philippe de Lagune was promoted to the role of Préfet de Police in Corsica, a role he occupied from 2003-2004. From 2006 Philippe de Lagune was Préfet in the Territoire de Belfort, where he was involved with social issues, sensitive urban areas and local politics. In 2008, he was appointed Secétaire Général du Comité Interministériel de Prévention de la Délinquence, a role which he held until 2010. Philippe de Lagune is Officer of the Legion d'Honneur and of the National Order of Merit.
Mr. Michael Butcher

Michael Butcher is a past President of the Franco-British Lawyers Society. He is also the former General Counsel and Company Secretary of Veolia Environnement UK, the British holding company of Veolia Environnement SA – the world's largest supplier of environmental services – and the former Legal Director and Company Secretary of Veolia Water UK PLC. Previously he has also acted as the Group Legal Director and Company Secretary of Eurotunnel. Prior to then he had a career in Europe and the USA in Exxon's Law Department. Currently, Michael is the External Auditor of Trinity College London, a director of Central Railway Limited and a Consultant to City of London law firm Reynolds Porter Chamberlain and to French law firm Triplet & Associes. He has also founded his own consulting company Delcredere Consultants Limited. He graduated from Keele University with a BA honours degree in Philosophy and Law and is a Barrister. Michael is a Bencher of the Honourable Society of Gray's Inn and has been honoured by France and made Officier dans l'Ordre National du Merite.
Friday Evening Reception
Sir Peter Ricketts

Sir Peter Ricketts took up his post as the British Ambassador to France in February 2012. Before that, he was the British Government's first National Security Adviser and, from 2006 until 2010, the Permanent Under Secretary at the Foreign and Commonwealth Office and Head of H.M. Diplomatic Service. After postings to Singapore and NATO Brussels, he worked as Assistant Private Secretary to Sir Geoffrey Howe, before serving in Washington. Sir Peter Ricketts was Head of Hong Kong Department in the early period of Chris Patten's governorship. He covered EU, economic and financial affairs in Paris from 1995-1997, before returning to London. Sir Peter Ricketts was seconded to the Cabinet Office as Chairman of the Joint Intelligence Committee in 2000 and was then FCO Political Director. From July 2003 he was UK Permanent Representative to NATO in Brussels. Sir Peter Ricketts is married to Suzanne, who was a lecturer in English language at the Ecole National d'Administration during their posting in Paris. They have two grown-up children.
Rear-Admiral Patrick Chevallereau

A graduate of the 1979 class of the Ecole Navale, Rear-Admiral Patrick Chevallereau started his career as a navy pilot for maritime patrol. His career has seen him stationed in Cherbourg, Toulon and Djibouti and he has participated in active deployment in Tchad, the Adriatic and in the Horn of Africa. In 2000 he joined the Delegation for Strategic Affairs of the French Ministry of Defence, as part of the of the NATO office, of which he becomes director in 2001, at the same time as he is promoted Ship-of-the-Line Captain. In 2005 he joined the NATO Allied Command Transformation (ACT), based in Norfolk in the United States of America. In 2010 he was nominated to the rank of Rear-Admiral, and he took the position of Deputy Secretary General of the Sea in 2011. As of September 2013, he has been the head of the "International Organisations" division of the French High Command for Army Staff. Rear-Admiral Patrick Chevallereau is married and has 5 children. He is an officer of the Légion d'Honneur.